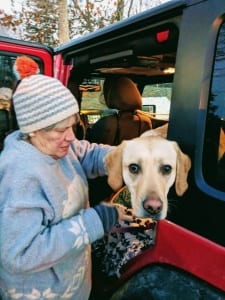 This may not seem like a very exciting picture to you but let me tell you why I love it so much. Because my sweet dog got to spend 10 hours at doggie day camp playing with all her favorite doggo friends and friendly humans and then she was delivered straight to my door on pup transport.

Delivered. To. My. Door.

If you have a dog and live nearby, check 'em out!! London has been going for 2 years but we just started using this crazy delivery transport service.
— at Creature Quarters Surry, Maine.